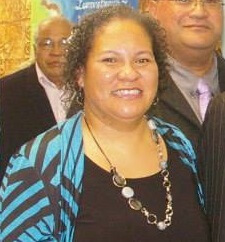 Marina Vaha
My sincere apologies for the late 'thank you' (fakaaue lahi) for the work and preparation towards the Niue ECE fono on Saturday 13th June. (I hope its not too late to send my thank you). 
It was a 'great fono' and very productive. Some of us are still talking about what we had learned or gained from the fono and KAN (Kautaha Aoga Niue) had action one goal that was discussed at the Fono.
Last Friday KAN executive board members met another Niue organisation called Vagahau Niue Trust (some of the members attended the fono). It was a great opportunity to network with our people and discuss matters that could and should help each other. Even though the two groups have different focus but we remain Niue people who's doing out best for our children and their future.
KAN is planning another 'fono' among ourselves in July ( not to the same caliber ) as the MOE/ECE Astute – but a fono to keep the interest going with hope to support and help ourselves into a better place. 
Nonetheless, Fakaaue lahi (Thank you) for hosting a quality and productive fono for the Niue ECE community. It wouldn't have been possible without your support and understanding.  We are looking forward for more fono together in the future.