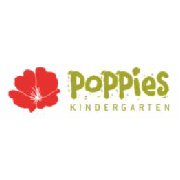 Poppies Kindergarten
I recently engaged Gavin Hazelden's consultancy services to assist me with Due Diligence, when I purchased a new centre. Although I have been a childcare centre owner for the last five years, I didn't feel 100% confident to complete the Due Diligence on my own.
Being a multiple centre owner himself, Gavin was extremely knowledgeable about MOE requirements, Sale and Purchase agreements, leases, financials and market knowledge.
Gavin was great at explaining things in everyday terms and helped make the process much less painful, giving us many tips and examples on traps to avoid.
When I purchased my first centre five years ago, and was new to the childcare industry, I also engaged Gavin's consultancy services to check I was on the right track financially. Gavin was able to give me advice on industry benchmarking and steer me in the right direction to running my business more profitably without compromising quality.
I highly recommend Gavin's services. My husband and I learnt a lot during the due diligence process from Gavin, and he was able to save us time and money in the long run.